Republicans lead market but historic stats provide strong edge for Democrats
Now the dust has settled on the 2022 midterms and the markets have stabilised, it's time for a market rundown on the 2024 presidential election.
While there is no historical relationship between the party of the incumbent president's performance in midterm elections and their chance of re-election, this hasn't stopped the intra-party contracts from moving in the aftermath of November's votes.
The biggest market move has come on the Republican side, with Donald Trump and Ron DeSantis switching positions in the 2024 presidential market. In the run-up to the midterms, Trump traded as high as a 31% chance, but he is now down to almost half that, even after formally announcing his presidential bid.
While the former president was not on the ballot at the midterms, candidates he backed fared disproportionately poorly in winnable races, leading the markets to lose faith in his chances of clinching the Republican nomination and regaining the presidency in two years' time.
In contrast, Ron DeSantis has become the new Republican golden boy. Fresh off the back of a landslide re-election victory, the Florida governor has climbed from 16% to 28% in the last few weeks and cemented himself at the top of the 2024 presidential market. Perhaps more significantly, DeSantis has also ended Trump's two-year reign at the top of the 2024 Republican nominee market.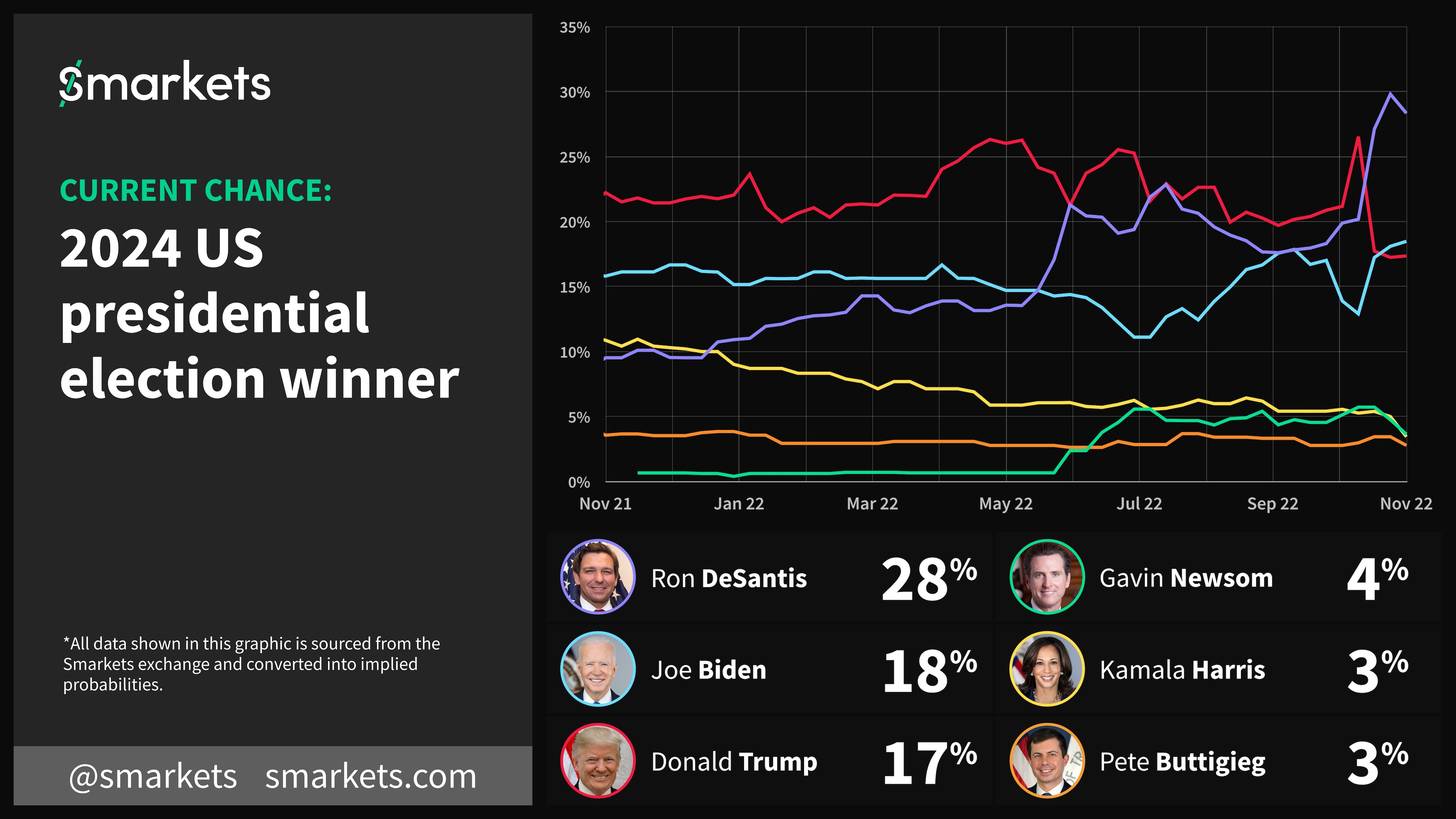 On the Democratic side, Joe Biden briefly traded at a market-high of 1.99 (50%) to be the Democratic nominee in 2024, though his price has now settled around 41%. Trades have clearly been buoyed by the Democratic performance in the midterms and are sensing an increasing prospect of Biden running for re-election.
Putting individuals to one side — are the Democrats as a whole in a better position? The markets seem to think so. The chance of a Democratic victory in 2024 has ticked up from 39% to 42% since the midterms.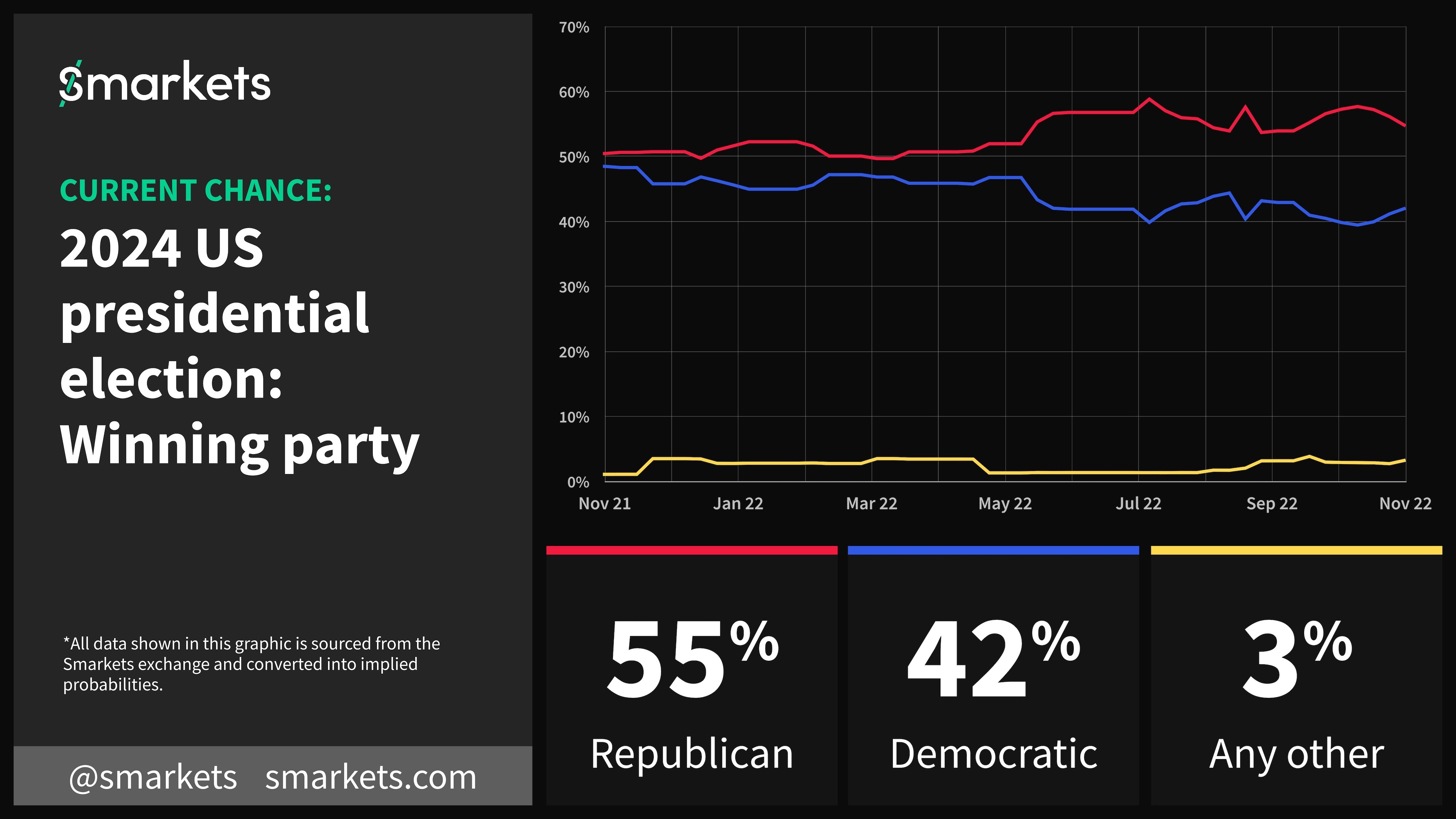 However, I don't think we can really infer anything from the midterm results. The only statistically significant variable at this point is whether the party is in their first term — first-term incumbent parties are re-elected a whopping 83% of the time.
Given that statistic alone, I'd be backing the Democrats and/or Biden to win in 2024 if I hadn't already.
---
Patrick Flynn
1 December 2022